White Roses are a staple in our coolers, especially during the wedding season. Do you know the differences between our varieties of White Roses?
Below is a quick guide to navigate our most popular white roses for the wedding season by colour.
Note that colours may vary slightly.
Hints of Green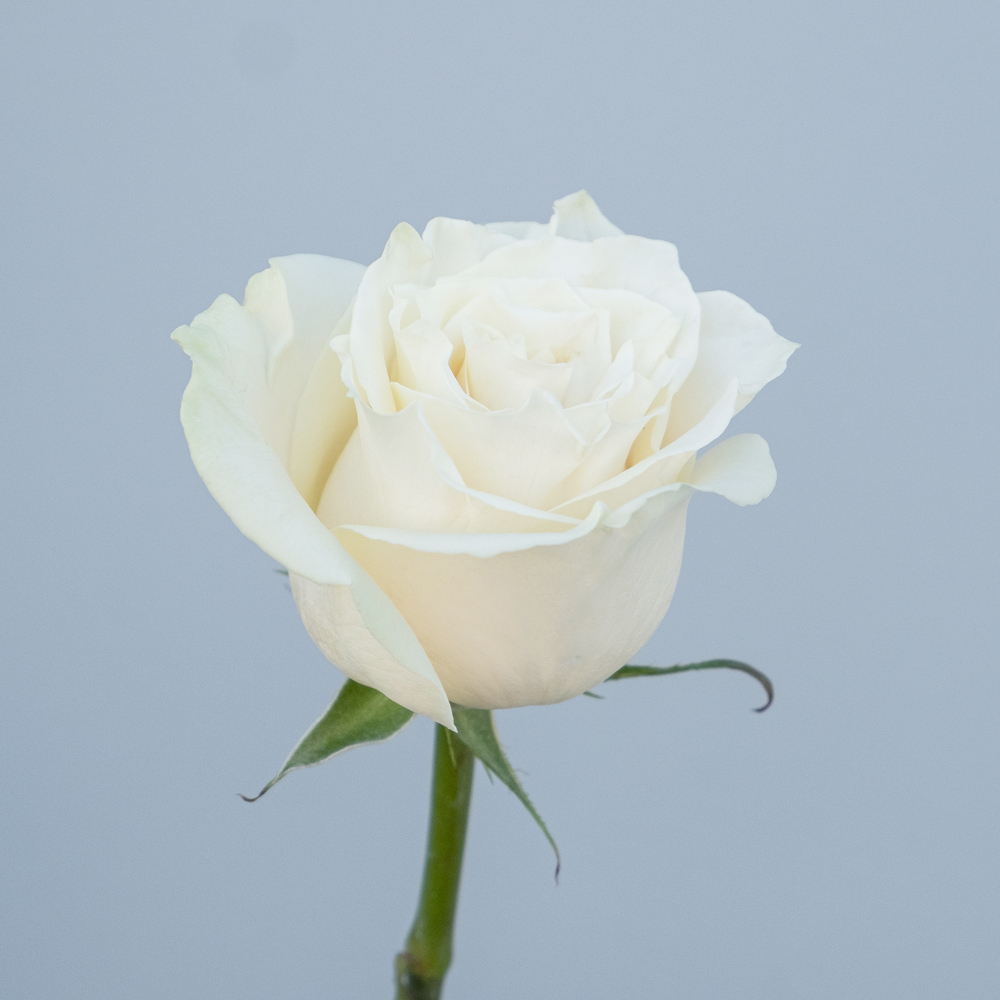 Mondial Roses have subtle hues of pale green petals, but as it opens, you will notice them dissipate an then entire bloom becomes a beautiful white.
Moonstone Roses hold their green tint a little longer, as seen around the petal edges. As they open, they also become more of a bright white.
Hints of Blush
Vendela Roses are available year-round and is one of our most popular white rose varieties for its hints of soft blush or cream as it opens.
Hints of Cream
Candlelight Roses are a beautiful large head rose with a cream hue as they open. Their blooms hold for quite awhile, making them perfect for wedding work. They resemble a garden style rose when fully open.
The Polar Star Rose is another cream toned rose that provides an alternative option if a smaller rose head is needed.
Pure White
The Playa Blanca Rose is a soft white bloom with a high petal count that holds well for events.
Escimo Roses open to the perfect size for smaller projects like boutonnieres and corsages.
The Tibet Rose is a pure white rose with a smaller head great for boutonnieres.
Check out our Instagram for more floral inspiration!